International Manufacturing Plants
click for contact info
New Zealand Manufacturer

EcoCover Systems Limited
Contact:
David Jobe
Address:
8 Frost Rd
Ohinewai
RD1
Huntly
Phone:
*64 (0) 7 8288603
Mobile:
*64 (0)21 351 289
Email:
david.jobe@ecocoversystems.co.nz
Australian Manufacturing Plant
Australian agent – Bryan Barber
Phone: +61 2 6550 7311
Mobile: +61 404 488666
Email: bryan.jb@optusnet.com.au
Does your Company / Government Department have a Buy Green Policy?
EcoCover is a zero waste business that has attained the highest environmental accreditation of any paper mulch in the world.
EcoCrop Mat – Standard
Rolls
Length: 100m (standard)
Width: 500mm, 1m, 2m
Special sizes on request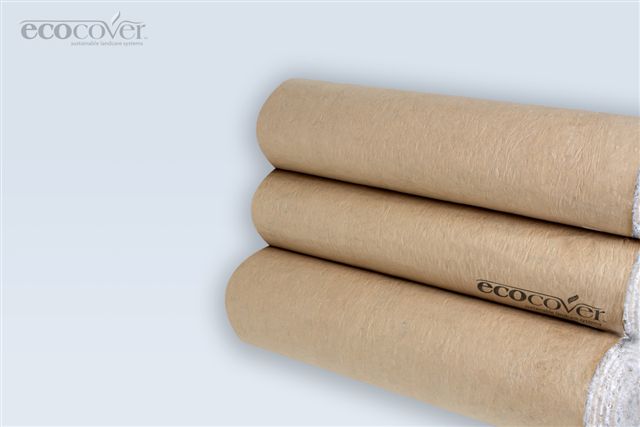 EcoCover Fertilizer Enriched Mulch Mat & Weed Squares
Rolls
Length: 20m (standard)
Width: 500mm, 1m, (nom.) 2m standard
Special sizes on request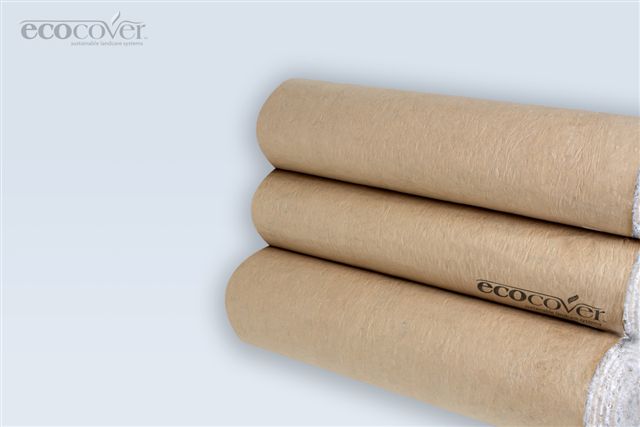 Weed Squares
Dimensions: 250mm, 330mm, 400mm, 500mm, 650mm
Shrink wrapped retail pack or bulk industrial packs
Special sizes on request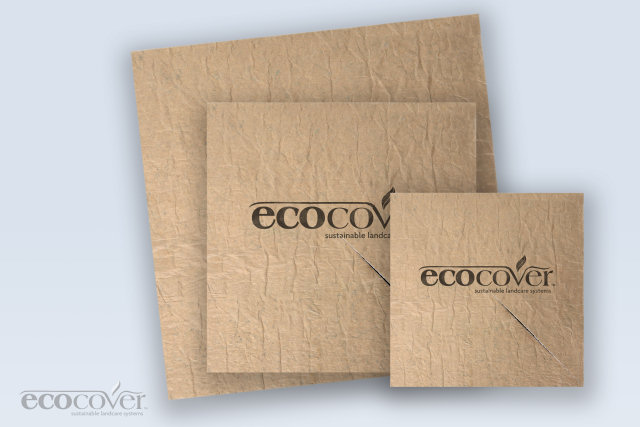 EcoCoverRF – Hessian reinforced. 100% biodegradable
Rolls
Length: 20m (standard)
Width: 1m, 2m
Special sizes on request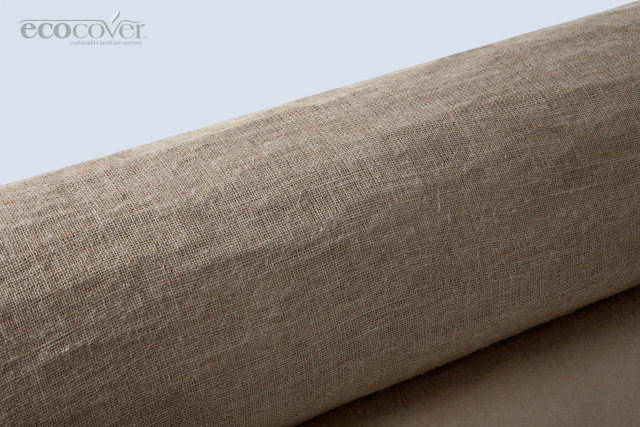 EcoPin – World First. 100% Biodegradable
Pack Size
Retail packs and industrial packs (large quantities)
EcoPins
The biodegradable EcoPin is especially designed for the EcoCover Standard Mulch Mat, Eco Cover RF and Weed Square soil management system.
The EcoPin can be supplied in a small shrink wrapped retail pack or boxed quantities for larger plantings.
The number of EcoPins required to properly secure a roll of mulch mat or a weed square does vary so please refer to the Recommended Pinning Procedures bulletin or contact the EcoCover office for advice.
Taped Joins
Where the soil substrate is too hard for pins to penetrate and secure EcoCover to the ground, providing the EcoCover will have a top layer application of some sort, for example bark or river stone, tape can be used to hold the mat in place along the roll edges and joins.
[View the Taping Procedure]
Quantity Calculations
In calculating quantities required, EcoCover mat must be overlapped when joining rolls together. An overlap of 12cm is recommended.
Please contact us online, or contact the telephone and facsimile numbers detailed below, for your product and purchasing enquiry.
New Zealand Plant
Telephone: +64 7 828 8603